The crypto market has always loved a good meme token, but at what point do these cryptocurrencies become genuine altcoins? While it began as a community experiment, the Shiba Inu coin has leaped from success to success and become a fully-fledged ecosystem blockchain.
The Shib Army is one of blockchain's most outspoken and devoted communities. Their dedication to growth and development has separated SHIB from hundreds of lesser meme coins, eventually securing the SHIB token's position as one of the industry's largest cryptocurrencies by market capitalization.
What is Shiba Inu (SHIB) and how did the Shib Army succeed where so many other digital asset communities have failed? Why did Vitalik Buterin, the Ethereum (ETH) creator, hold so much SHIB?
With the release of Shibarium, Shiba Inu is stepping out of meme coin status and joining the Layer 2 Race. Is it time to change how we view the 'Dogecoin Killer'?
What Is the Shiba Inu Coin?
Shiba Inu is a cryptocurrency meme coin originally deployed on the Ethereum blockchain. SHIB's creator, Ryoshi, chose to launch SHIB on Ethereum because of the blockchain's network effect, security, and industry-leading decentralization.
By launching on Ethereum, the Shiba Inu community has been able to develop a range of DeFi apps, products, and NFTs by leveraging smart contracts. Arguably, this gives SHIB a significant utility-driven edge over competing meme coins like DOGE.
As the name would suggest, SHIB is styled after the Shiba Inu dog, a now-iconic breed of pooch. While this could be considered a nod of respect towards Dogecoin, the original meme coin, Shiba Inu coin has expanded its horizons. It's now one of the largest digital assets in the crypto market and shows no sign of slowing down.
SHIB History
The Shiba Inu coin began its life as a humble ERC-20 token on the Ethereum blockchain in 2020. As chronicled in the Woof paper, SHIB's founding manifesto styled after the Bitcoin (BTC) white paper, Shiba Inu is "An experiment in decentralized community building."
When the SHIB token launched, its anonymous founder, Ryoshi, sent half of the token's total supply to Vitalik Buterin as a gesture of goodwill. Given SHIB's total supply of one quadrillion tokens, Buterin's allocation was valued at over $7B USD at SHIB's all-time high.
To avoid centralizing ownership of SHIB, Vitalik has already burnt or donated most of his SHIB holdings. In fact, the crypto founder donated over $1B of SHIB tokens to Covid victims in India, making this the largest cryptocurrency donation in history.
Since the humble beginnings of the Shiba Inu ecosystem, the community has built out a comprehensive range of products and one of crypto's most dedicated social media presences.
Shib Army
When it comes to being loud and proud on social media, the Shib Army is unmatched. Many crypto enthusiasts believe that the Shiba Inu community's strength and online presence is the reason the project has achieved such astronomical growth since its launch.
For example, the official Shiba Inu twitter account has more followers and higher rates of engagement on tweets than both Ethereum and Solana's respective accounts. The Shib Army spreads news and updates about the SHIB ecosystem, while educating newcomers about the Shiba Inu community.
While the Shib Army has onboarded notable crypto influencers like David Gokhshtein, they're yet to convert the cream of the crop, Elon Musk, from his Dogecoin fascination.
The Shiba Inu Ecosystem
Since the initial launch of the SHIB token, the Shiba Inu ecosystem has continued to evolve. Home to DeFi apps, NFTs, a Shiba-inspired metaverse, and its own blockchain, the Shiba universe provides products for every facet of the crypto market.
SHIB Tokens
Beyond the SHIB coin itself, there are a variety of different cryptocurrencies under the Shiba Inu umbrella. Each serves a unique function and role in the ecosystem.
BONE
BONE is the governance token of the Shiba Inu ecosystem and helps to ensure decentralization within the SHIB community. With BONE, holders earn the right to vote in key governance proposals that shape the future and development decisions of the wider Shiba Inu universe.
With the release of Shibarium, BONE takes on an additional role. In the same way that ETH is used to pay Ethereum gas fees and BNB is used for Binance Smart Chain gas fees, BONE is the native gas token of the Shibarium blockchain. It is used to process transactions and is rewarded to validators who secure the network and create new blocks.
LEASH
The LEASH token was originally designed to be a rebase token, a DeFi principle that algorithmically adapts token value to ensure an investor's holdings remain stable. However, the community abandoned this idea and instead pivoted to a different model.
Aptly named 'Doge Killer', LEASH is a utility token that provides benefits to network participants in the Shiba Inu economy. In the past, benefits have included increased BONE rewards for ShibaSwap liquidity providers and early access to Land Sales in the Shib Metaverse.
TREAT
Still unreleased, TREAT is the next token expected to enter the Shiba Inu economy. Its use cases are still undisclosed, but it's believed to be a kind of rewards token that will benefit users in the Shib Metaverse and help balance the eventual Shiba Inu native stablecoin.
ShibaSwap
The first-ever product created in the Shiba Inu ecosystem, ShibaSwap is a decentralized exchange that allows DeFi traders to instantly swap ERC-20 tokens on the Ethereum blockchain. Like Uniswap, users can also provide their holdings into liquidity pools to earn crypto rewards in real-time.
Shiboshi NFTs
Shiboshis represent the Shiba Inu community's first foray into the NFT market. These pixelated pooches are non-fungible tokens stored on the Ethereum blockchain, and can be used in official Shiboshi NFT games.
The 10,000-strong collection was minted in October 2021 and sold out within one hour. The all-time high floor price for the Shiboshi collection was recorded in January 2022 at 1.2 ETH, or roughly $3,800 USD at the time.
Shib: The Metaverse
Like what the OtherSide is to Yuga Labs, the Shib Metaverse aims to provide a complete virtual experience for the Shiba Inu community. It will bring an engaging and gamified touch to the Shiba Inu ecosystem, including passive income opportunities.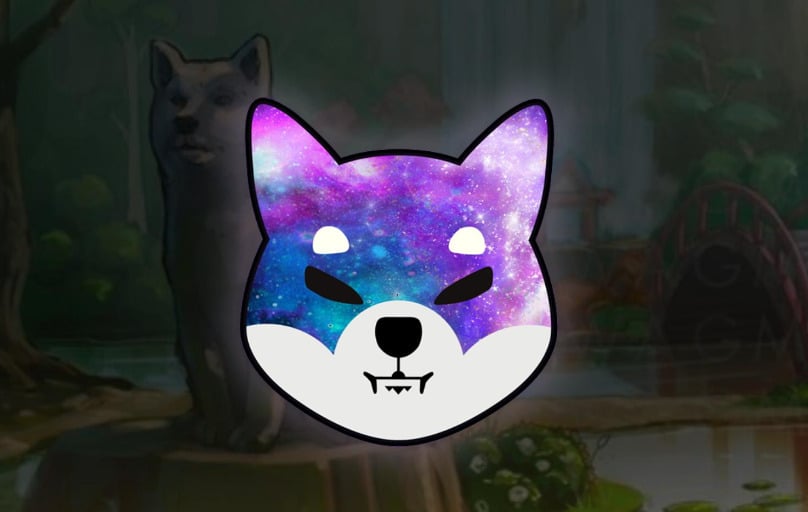 The Shib Army will also use the Shib Metaverse to host virtual events, enabling the community to connect and interact in an exciting new format.
Shibarium
Throughout the beginning of 2023, one question has been on the tip of every Shib Army tongue:
"When Shibarium?"
In an attempt to expand its horizons beyond Ethereum and its scalability issues, the Shiba Inu community has been developing its very own blockchain. Shibarium, an Ethereum Layer 2 solution, will help the Shiba Inu ecosystem grow and galvanize its position in the crypto market without suffering from Ethereum's limitations.
The Shibarium beta is live for the public to explore, with the full mainnet release expected later in 2023.
Why You Should Care
Shiba Inu coin is one of the largest crypto meme coins in the industry, second only to Dogecoin. The Shib Army is a force to be reckoned with in the crypto space, and has proven that the Shiba Inu ecosystem is not only here to stay, but thrive.
F.A.Q.S.
Where can I buy Shiba Inu Coin?
You can buy the Shiba INU token, or SHIB, on leading crypto exchanges like Coinbase and Binance. Generally speaking, Binance enjoys higher 24-hour trading volume.
Non-crypto native buyers can also buy SHIB on traditional exchanges like Robinhood.
Will Shiba Inu coin reach $1?
While the crypto market is full of surprises and anything can happen, it is unlikely that SHIB will reach $1 USD any time soon. If SHIB hit $1, it would have a market cap of around $589 trillion dollars. To put this in perspective, that is over 1,000x higher than BTC's current market cap.
What is the all-time high Shiba Inu price?
Shiba Inu coin recorded its all-time high price on October 28, 2021. The Shiba Inu price was $0.00008845 per token.
What is the circulating supply of Shiba Inu coin?
According to data provided by CoinMarketCap, Shiba Inu coin has a circulating supply of 589,545,480,018,035 SHIB tokens.
Is Shiba Inu coin a good investment?
Investing in cryptocurrencies and other digital assets is considered a high-risk activity, based on the crypto market's famed volatility. We recommend you do your own research to a high standard before buying any cryptocurrency token.